Orpheus volunteer awarded MBE in New Year's Honours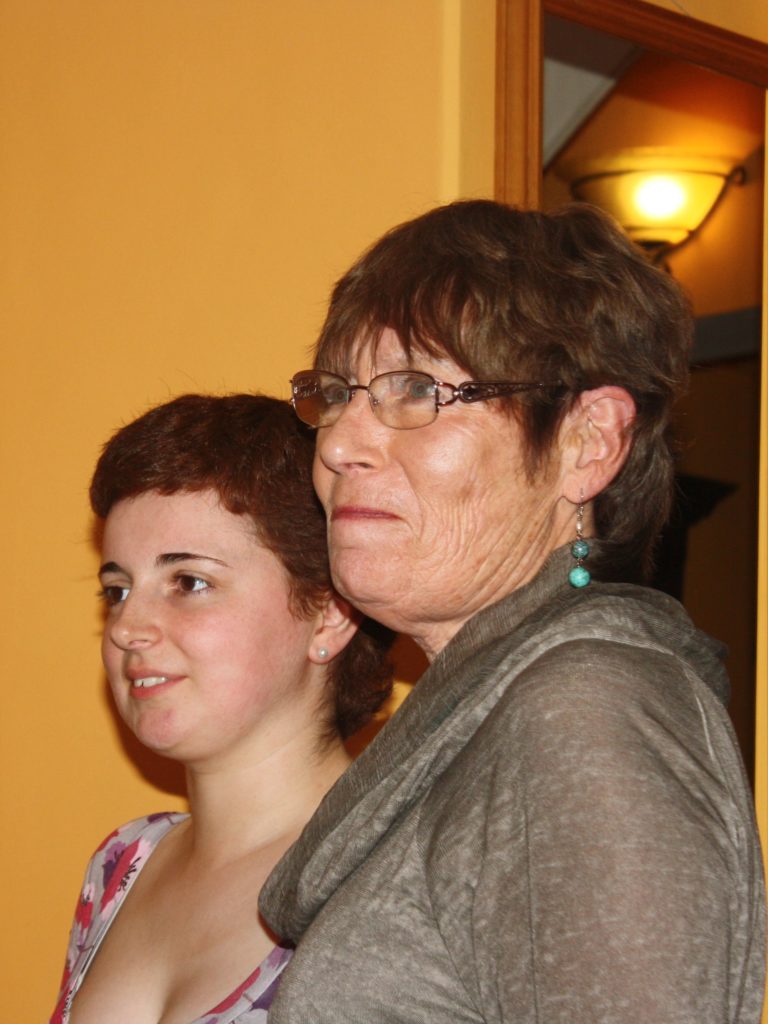 A grandmother who began volunteering at Godstone charity the Orpheus Centre 20 years ago has been appointed a Member of the Most Excellent Order of the British Empire (MBE) in the New Year's Honours List in recognition of her outstanding service to young people with disabilities.
The 84-year-old from Tatsfield, Surrey, said: "I am absolutely amazed…I cried and laughed in equal measure."
Ann Lovelace first started giving up her free time for the charity three years after the Orpheus Centre was established, directing its young disabled students in their Christmas performance. That show was the beginning of a long association with the Centre. 
Ann spent several years supporting drama at Orpheus, turning her hand to anything from stage management, voice coaching, costumes to props. Not satisfied with this she also began fundraising for the charity, putting on concerts which have raised many thousands of pounds to support the life changing work the Orpheus Centre does with young disabled people, enabling them to build their confidence and skills to lead independent and fulfilling lives. 
When she was unable to put on a show for the Centre this year, due to lockdown, Ann instead set herself the task of undertaking a sponsored walk around Tatsfield, initially aiming to walk a mile for each of her 84 years, but ultimately walking 100 miles in aid of Orpheus. 
Ann has also delivered over 100 talks to local community groups about the charity, sharing her enthusiasm for the Orpheus Centre's work. These talks are usually enhanced by the fact that she takes a former Orpheus student with her to sing, thus enabling them to have a platform for their talent. 
She has also worked as a scribe for students at the Centre who cannot write themselves. In particular she befriended and worked with Jenny Musselle, who has cerebral palsy. Jenny is passionate about play-writing. Listening carefully, Ann writes down what Jenny wishes to say. Since her Orpheus Centre days, with Ann's assistance Jenny has written several full-length three plays, one of which, The Whistleblower, was staged in 2018 with Ann as producer and director. 
Ann is a retired Drama/RE teacher, educational consultant and author. She also likes to write poetry and, along with cartoonist Helen Percival and designer Tom Gallant, created a book of whimsical poetry and imagery called Disgraceful Cats in aid of Orpheus earlier this year.
"To say she is a volunteer in no way does justice to her contribution. She has organised and produced fundraising concerts, making over £25,000 in the process. She takes disabled students to perform for Women's Institutes, Rotary Clubs and other groups, raising awareness and yet more money. She is a "befriender" for our students, offering everything from literacy teaching to a listening ear. All this is done with unfailing cheerfulness and modesty, and her commitment and energy is undiminished," commented Sir Richard Stilgoe, Orpheus founder and trustee.
The Orpheus Centre's Chief Executive, Dr Rachel Black, said: "We are delighted that Ann's dedication to the charity and our students has been recognised in this way. We rely on the enthusiasm of each of our volunteers in helping to transform the lives of our students. After many years' service an MBE is a hugely fitting honour for Ann to receive."
In 2016 the Centre's volunteers were awarded the Queen's Award for Voluntary Service – the highest award given to volunteer groups across the UK.