Summer Festival Time in Lingfield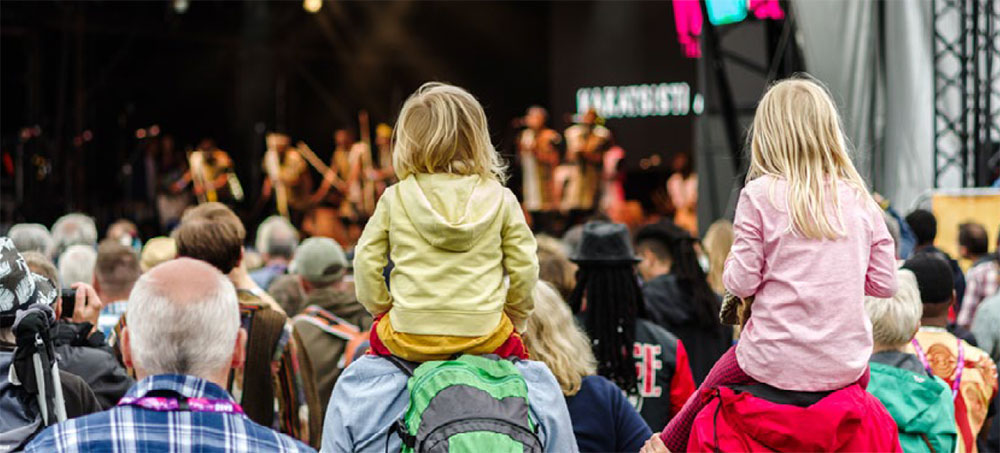 Saturday July 13th will see the return of the Lingfield Festival.
Now known officially as the Lingfest. This one-day event is a must for local families and friends. An opportunity to get together and enjoy summer at its best with live music and entertainment for everyone. The event starts at noon and finishes at 10.30pm with six live acts on the main stage.
The event is being organised by a group of local volunteer residents, supported by the Lingfield Parish Council, and will be held in Jenners Field in the heart of Lingfield within the Lingfield Nature Reserves. There will be two stages; the main stage where you will be able to watch The Blunter Brothers, The Gangsters, The Paul Stenton Band, Tar Babies, Groove Hoover and Wayne Woodward. The Meridian Songwriters Stage will showcase local musical talent, the names of which had not been announced at time of going to print.
Food and drink will be available from a carefully selected range of local food and drink traders, available from lunchtime through to evening. Some of the popular traders will include 'Frizzecco' who will be selling prosecco, cocktails and Pimms, a beer tent run by a team from the Greyhound Pub in Lingfield and a Tonibell ice cream van. You are also welcome and encouraged to bring along your own picnics along with a limited amount of alcoholic beverage. A guideline on quantities etc is available on the Lingfest website. No glass bottles or sharp knives will be allowed into the venue. All transactions for food and drink purchased will need to be paid for in cash.
Accompanied children are welcome to the event, entry free with a paying adult, and all events for children, from 1pm to 6pm, are free of charge. An area for children will be available and fenced with no exit or entry without a responsible adult, which means you can leave your children confident that they will safely be cared for while you go off and enjoy the music. All children's entertainment and activities are being provided for by local businesses and organisations.
If you are interested in the event, tickets are available to purchase online before midnight on the 12th July. Any tickets left after that time will be available for purchase from the box office at the main entrance from 12pm on the day of the event. Ticket prices are £7.50 plus an 80p online charge. Children under 16 are free entry with a paying adult. Tickets purchased on the door are £10. Tickets ordered online can be printed or shown on the phone. Dogs other than guide dogs, will not be permitted on to the site. The organisers also reserve the right to cancel the event should weather conditions prove necessary. The event will go ahead if it rains.
Anyone wishing to sponsor the event should contact the Lingfest team and if you wish to volunteer on the day you can check out their website.