HELP SAVE LIMPSFIELD CHART CRICKET GROUND!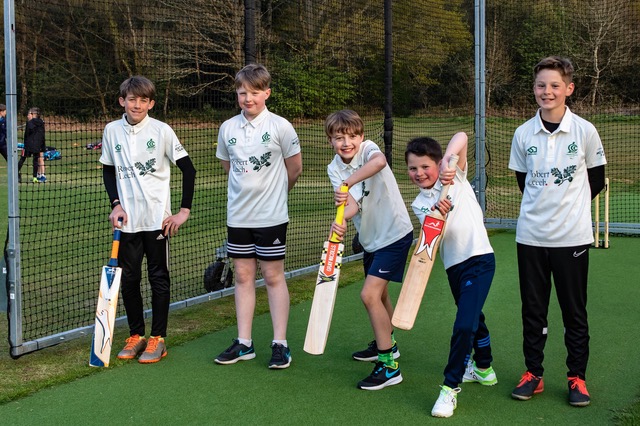 Community Fundraising Appeal 
Limpsfield Chart Cricket Club has launched a crowdfunding appeal to make urgrent repairs to the ground which has become so uneven that it is becoming unsafe to play on. The club has over 100 family members including 50 children from Edenbridge, Oxted, Crockham Hill and Westerham and it has been home to cricket and a hub for the community for 120 years. If they can't raise the necessary funds, the children won't be able to play cricket there anymore which would be a huge blow as, for many, this is their only opportunity to experience cricket.
Former Limpsfield resident and England Cricketer Chris Cowdrey began his illustrious career on the Chart. It's a place he feels passionately about, he comments:
"I grew up in Limpsfield, played my first cricket there and they are still the happiest times of my life. It would be a tragedy if the youngsters at Limpsfield Chart CC didn't have the chances I did. A Club with 120 years of history, playing our great game of cricket, helping young children to enjoy sport, supporting those with learning difficulties and above all bringing the community together. We must all rally together to make sure this family Club can continue to thrive."
Club Chairman Peter O'Rourke explains the issue:
"The state of the cricket field has been worsening for some time with the level of bumps and undulations becoming more severe. Following guidance from the County Cricket Board the cricket field was given a full safety assessment. The report concluded that without an urgent overhaul, the cricket field will no longer be safe for cricket within the next 12-18 months. The risk of player injury will simply become too high. The real body blow, however, is the cost of putting it right; a staggering £92,000!"
The good news is that, through the amazing support of its members and the community, the club has already managed to raise nearly £28,000 on the Crowdfunding website.
Peter explains:
"We just need to raise another £7,000 from the community to reach our stretch target and then other cricket funding channels will help with the rest. People have been incredibly generous so far and I have every confidence that we will get there and we'll be able to secure the future of the club for another 120 years and beyond."
How Can you Help?
Or scan the QR code below to take you directly to the site.
Whether it's £5 or £500, every single penny will help and you may get something in return for your pledge with rewards and discounts generously provided by local businesses.