Moor House School & College Who we are and what we do!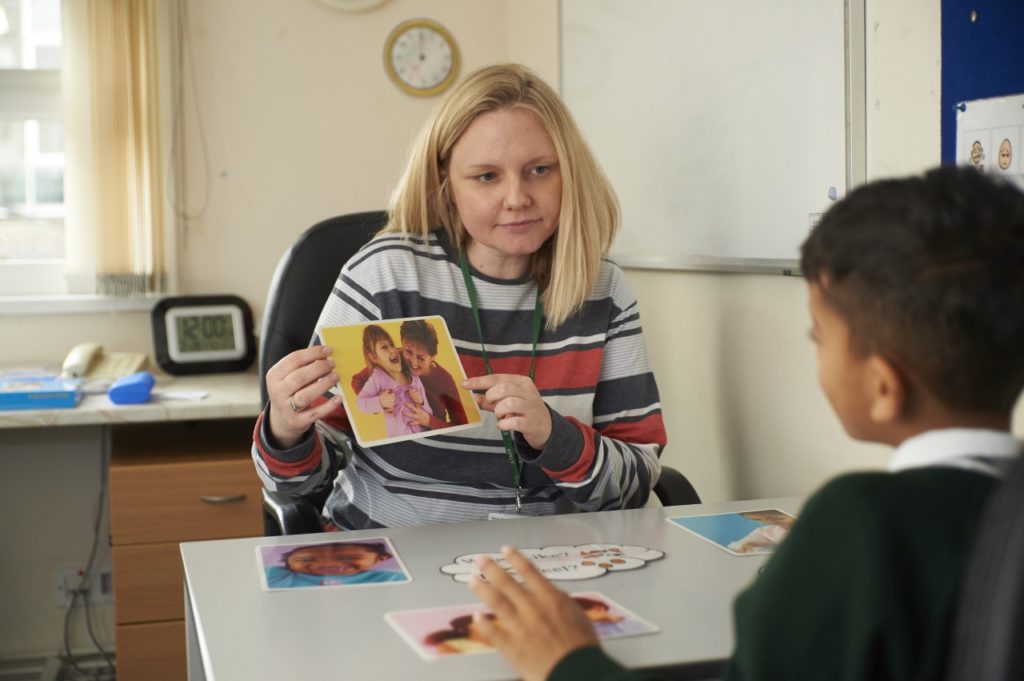 Moor House has been an integral part of the Hurst Green community for 73 years! We are situated at the top end of Mill Lane, with wonderful views of the green from our first-floor offices and classrooms. From 1947 until 2011, all students at Moor House were residential. In 2011, the decision was made to welcome day students and in 2012 we extended our provision by opening a sixth form and became Moor House School & College
Consistently rated Outstanding by OFSTED, Moor House is one of very few schools in the country specialising in supporting children and young people who have speech and language disorders, including Developmental Language Disorder (DLD). DLD is diagnosed when children have difficulties acquiring their own language for no obvious reason. This results in them having difficulty understanding what people say to them, and they struggle to articulate their ideas and feelings. DLD is a hidden disability and affects approximately 7% of the population. Recent research in Surrey has shown that, on average, 2 children in every class of 30 will experience DLD severe enough to hinder academic progress. It is a lifelong condition and can impact on the development of social skills, mental health and independence.
The Moor House Research and Training Institute (MHRTI), part of Moor House School & College, is at the forefront of research into therapy interventions for students with severe DLD. We also provide training courses designed to help schools and teachers support pupils with DLD. Several local schools have already received our training and we really value this local support. As part of DLD Awareness Day 2020, we released a free presentation and podcast for parents, introducing them to DLD and discussing the impact a diagnosis has on families. All information about our courses and podcasts can be found on our website: moorhouse.surrey.sch.uk/research-training-institute
Moor House enjoys many great links within our local community in Hurst Green, Oxted. Our sports facilities are used by various schools and clubs, whilst local residents are especially welcome at our fundraising events such as the fete, open air theatre and fashion shows, albeit these have been affected by COVID 19 recently. Residents in Oxted and surrounding areas are warmly invited to join 'Friends of Moor House'. This a voluntary association, with no membership fees or obligations, and is for those with an interest in the School & College who would like to be kept informed of news and developments. 
To join visit: moorhouse.surrey.sch.uk/friends-of-moor-house
Sue Marr
Specialist Teacher (SLCN) Trainer for MHRTI