News from Oxted Patient Action Group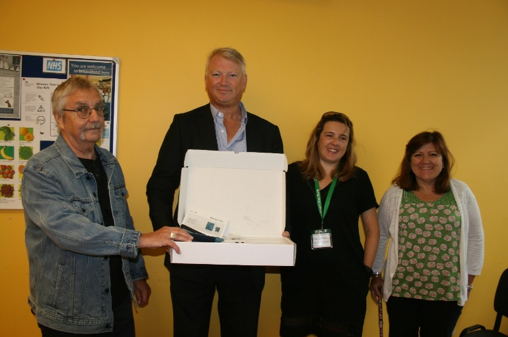 A big thank you to St Silvan's Area Charity who have donated a 24hr blood pressure monitor to OHC costing £935. 
This is a very welcome addition to the surgery and will help cut the waiting list for this piece of equipment. The machine was presented to Dr Hill by Emma Evans from St. Silvan's and Steve Newman who represented Diamond Rocks (at the Diamond) which helped raise the funds for St Silvan's.  Also in the picture is Julie Ludbrook, Treasurer of OPAG.
If you would like to be involved with OPAG or have any ideas to help with our fundraising please contact us on OPAG@talktalk.net.