Richard Durrant's Candlelit Christmas Concert with special guests Amy Kakoura and Nick Pym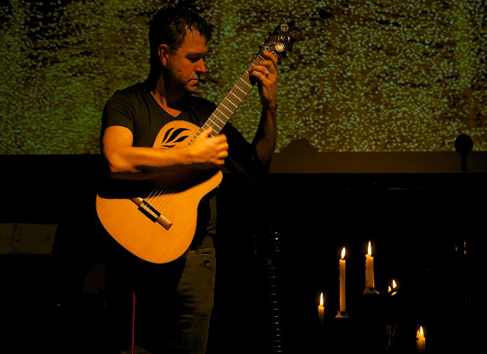 Guitarist and composer Richard Durrant herald the start of the Christmas season with singer Amy and master folk fiddler Nick to serve up a festive feast of acoustic Christmas music. Two great musicians who help take this show into the heart of Christmas. This unique show mixes chart topping Christmas songs with early music repertoire, British folk, traditional carols and solo guitar works.
Hosted by natural storyteller Richard, this is a family friendly event full of midwinter charm. Over many years Richard's Candlelit Christmas concerts have become a seasonal tradition eagerly awaited by music lovers across the UK
Richard will be performing at St John's Church on Friday 6th December at 7.30 p.m. Tickets are £15.00 and £9.00 (under 18's) and can be purchased online at www.wegottickets.com or by phone 01883 712893.