SUMMER CONCERT in memory of Michael Barlow, former Music Director of Hurst Green Singers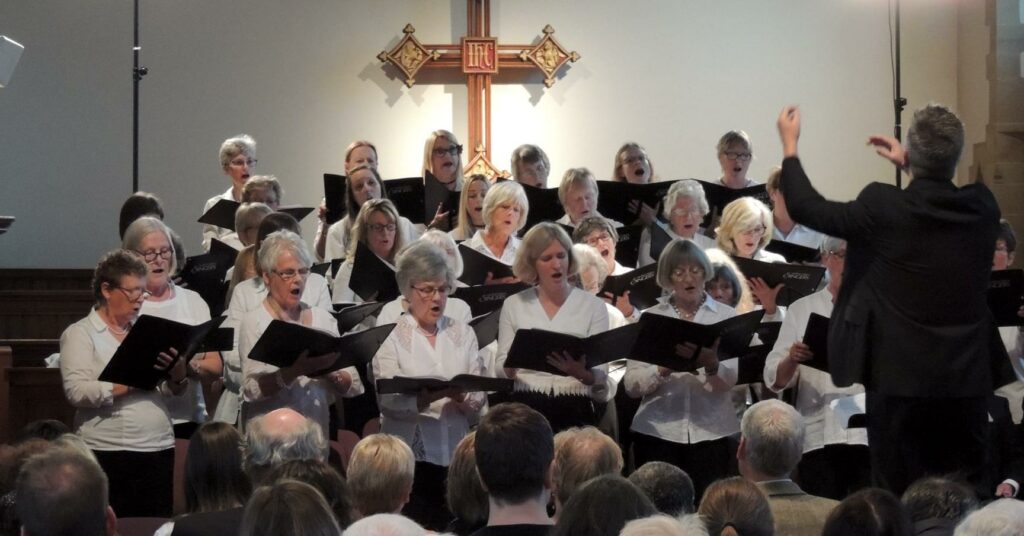 Following the success of their previous concert last November, Hurst Green Singers is delighted to announce a special performance of beautiful music dedicated to the memory of Michael Barlow, the choir's former Music Director, who sadly died in August 2020.  Michael was a talented pianist, organist, accompanist and performer who led the choir for 33 years.  Under his direction he enthused both singers and audiences with his love for music, producing outstanding concerts.  His musical accomplishments included composing pieces especially for the choir and he was much loved and admired by its members for his patience and kindness.   
The Summer Concert will feature a selection of contrasting pieces including Rutter's Requiem, Faure's Cantique de Jean Racine and Haydn's Te Deum plus one of Michael Barlow's last compositions, Two Shakespeare Songs, written for the Hurst Green Singers and performed at his farewell concert in May 2018.
The performance will be held in the Bawtree Hall, Hazelwood School, Wolfs Hill, Limpsfield, Surrey RH8 0QU on Saturday 14th May at 7.30pm.  
James M Meaders will conduct the choir of over 65 singers including soloist Laura Fowler accompanied by a chamber orchestra.
Tickets are £15 and available by contacting hurstgreensingers@gmail.com or on the door.  Refreshments will be available to purchase after the concert.
This promises to be a superb evening of musical entertainment, so do please come and join us.