SUPPORTING VETERANS ACROSS SURREY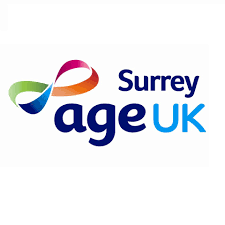 Age UK Surrey is delighted to announce that we are supporting veterans across Surrey through our Call of Friendship project.  Although lockdown has eased, many people are still restricted in going out and feeling more isolated than ever before. 
The Call of Friendship project provides a range of support services to help veterans with practical matters, and through the Check in and Chat service, a friendly person to chat with.
Free support services available to veterans:
Information and Advice: On a range of issues, including money, housing and care.  Expert advisors can assist over the telephone with benefit entitlement claims and also signpost to other organisations as required.
Emergency Shopping: For essential items.
Check-in and Chat – a regular friendly chat.
Virtual coffee morning. Veterans who receive a Check-in and Chat call have the opportunity to join a virtual coffee morning.
Get Online Digital Telephone support.  Help with getting online, understanding zoom and other virtual meeting website, social media or advice on your computer or mobile device.
If you or any veteran, including people who served in National Service, you know would benefit from the services we are offering in the Call of Friendship project, please contact:  enquiries@ageuksurrey.org.uk or telephone 01483 503414. For more information about our services, visit: www.ageuk.org.uk/surrey/our-services/call-of-friendship-and-support-for-veterans/
The Call of Friendship project will run until mid-November 2020 and has been made possible by the support of the Armed Forces Covenant Trust.