Y2Y North Downs Marathon Trek 2021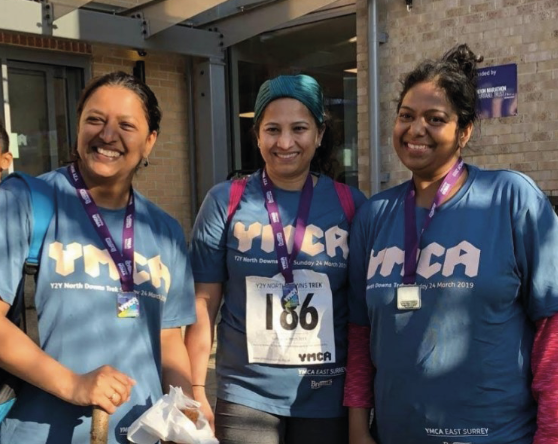 With everyone desperate to get out and explore once the tighter lockdown rules relax, YMCA East Surrey's Y2Y Challenge event could provide the perfect goal for this summer.
The Y2Y North Downs Trek will take place on Sunday 25th July and follows the North Downs Way through beautiful Surrey countryside. With two choices of distance (a full or a half marathon), the option to either walk or run, plus free training walks on offer in advance, the YMCA Challenge team have catered for every level of fitness.
The 26.2-mile Marathon will start at YMCA Downslink in Guildford and the 13.1-mile Half Marathon at Ranmore Common, with both routes finishing at YMCA East Surrey in Redhill. 
The challenge is open to ages 18+ and a participation fee of £25 includes a commemorative medal, t-shirt and a selection of refreshments which will be provided at checkpoints en route. Experienced leaders and backmarkers will be on hand to provide navigational support. 
Free Sunday training walks have been scheduled for 18th April, 16th May and 20th June for challengers to attend in preparation for the event and everyone is welcome, whether booked on a YMCA Challenge event or not.
Asharani Rohit from Sutton signed up for the 2019 Y2Y with work colleagues in a bid to become more active. She said:
"I'd never done a charity walk before, so this motivated us to meet up for long walks over weekends to get in some practise. I loved the serene beauty of the natural landscape we saw as we walked – wonderful views, beautiful weather and inspiring co-trekkers. What more could we have asked for!"'
All money raised from YMCA East Surrey's 2021 Challenge events will go towards their new Life Change Fund. This fund will be dedicated to supporting children and young people in the local community to access new opportunities and grow as individuals.
Ian Burks, YMCA East Surrey's Chief Executive, says:
"The Coronavirus pandemic has affected everyone, but especially people who already needed extra support. It has also made it more difficult for charities like us who rely on funding for our charitable work through income from our universal services and fundraising events, which have been adversely affected by COVID-19."
"We urgently need your help to continue this important work. Any donation or money raised, however big or small, will make a difference for the young people we are working with."
It's time for everyone to begin to spread their wings again. Why not arrange to walk with friends or family or, alternatively, you can walk alone and meet new friends. Pledge your support for the 2021 YMCA East Surrey Y2Y today; walk it, run it or both, but don't miss it!
For more information, please contact the YMCA Challenge events fundraising team on 01737 779979 or email challenge@ymcaeastsurrey.org.uk