Ghosts and Ghouls on the loose in Caterham Valley this Halloween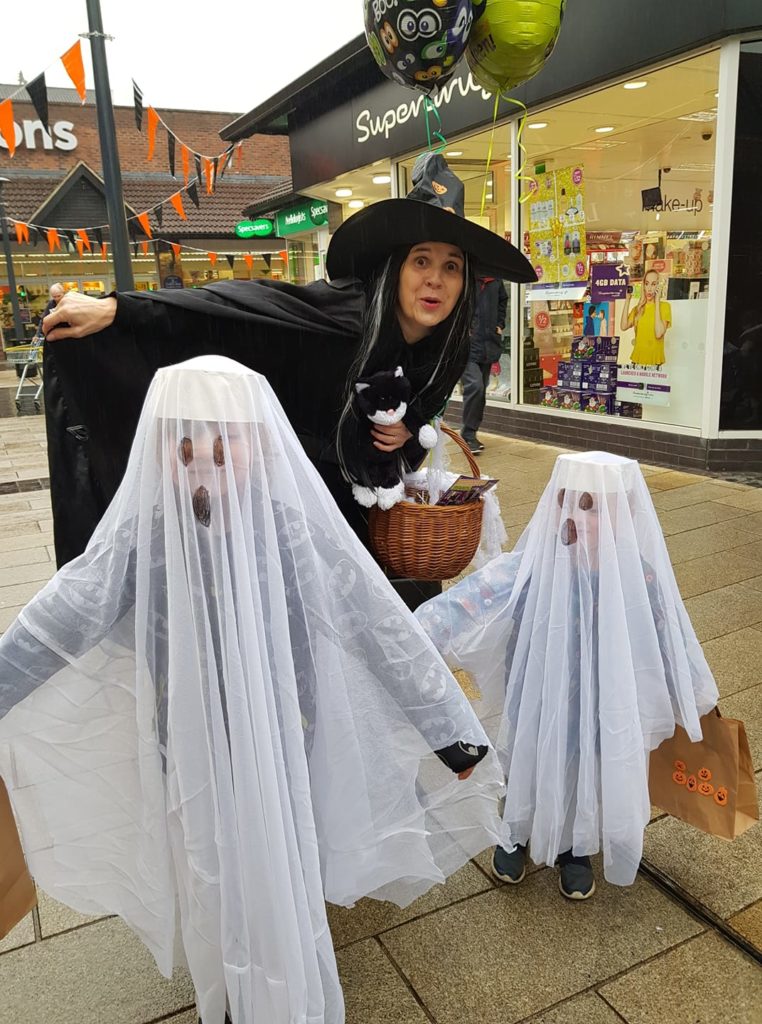 Caterham Valley has a cauldron full of spooky activities planned for the half term holiday. 
The hocus pocus begins with a Halloween trail through the town. Children can go on the hunt for ghostly clues in shop windows and discover sweet treats along the way.
The fun, family-friendly trails take place from Friday, October 25 until Thursday, October 31 (excluding Sunday). There will be two levels of easy-to-follow clues for two age groups (up to the age of 11) and these will lead families into shops and businesses in Godstone Road, Croydon Road, Station Avenue and Church Walk Shopping Centre.  Trail sheets can be picked up at various points around the town, and there's a chance to win star prizes. 
There will also be more magic during the half term when the Caterham Witch returns again this year to float around the streets, handing out sweets and providing `selfie' opportunities. 
The free Halloween entertainment has been organised by the Caterham Business Improvement District (known as Caterham Valley For You) and is one of many initiatives and events hosted in the town throughout the year.
"The Halloween activities will be a fun way of bringing families into the town. We hope children will get into the spirit of things by dressing up for the Halloween trails," said chairman of Caterham Valley for You, Andrew Browne. 
As well as the trails and the Caterham Witch, the town's Church Walk Shopping Centre will have free Halloween fun between 11am and 3pm on Saturday, October 26, with pumpkin carving, a cauldron lucky dip, music and a fancy-dress competition at 2.00pm. 
For more details and to keep up with all the latest information about the events visit