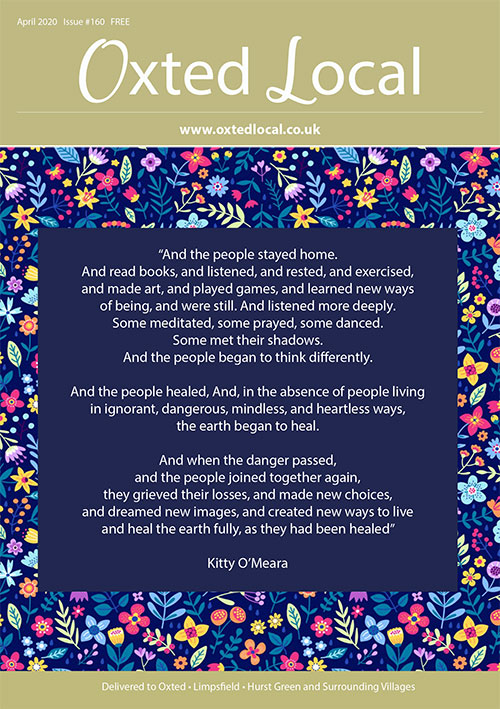 Due to the COVID-19 Pandemic and like many other small businesses, we have had to close our business for the foreseeable future.
Our final Edition (until further notice), the April Edition of Oxted Local is now available to view online:  https://oxtedlocal.co.uk/magazines/April_2020/index.html
We are assured by Royal Mail that the printed version of the magazine will be distributed, along with the post over the next few weeks.
Due to the lockdown, we are not able to drop off magazines at the usual pick up points.
While we all get to grips with this evolving situation we would like to extend an offer to local business and charitable organisations. If you have adapted your business model to continue providing a service to local residents, while still following government guidelines, please submit information here: Submit Local News
We will post this information on our website and also our Facebook and Instagram pages.
We wish you all well during this unprecedented time and very much look forward to all our wonderful, small businesses, charities and groups being able to get back to work.
Stay home, stay safe.
Katherine & Scott