Win A Free Day Course at The Limpsfield Cookery School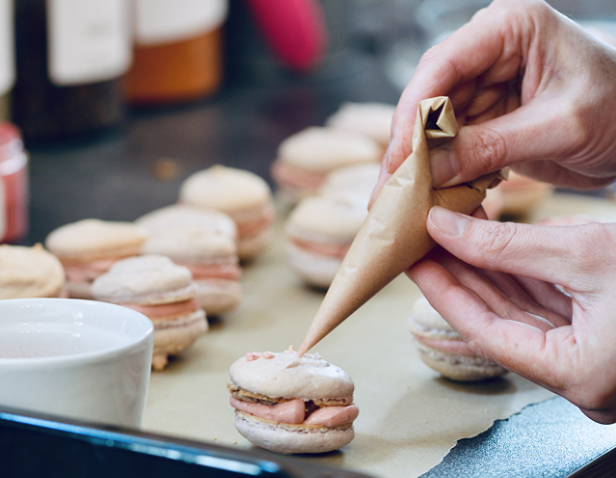 The Limpsfield Cookery School is offering a FREE full day class to one of our readers. All you have to do is email your answer to the following question: 
Which of the following is NOT a culinary term?
A.   Braise
B.   Broil
C.   Fillet
D.   Knead
E.    Pummel
F.    Sauté
Please email thelimpsfieldcookeryschool@gmail.com with OXTED LOCAL COMPETITION in the Subject. 
Tell us your answer, together with your name and contact number.  
You can also post or drop in your answer to:  Oxted Local Competition. The Limpsfield Cookery School, The Old Printworks, Limpsfield, Surrey RH8 0DR.   
Entries must be received by Friday 18 June 2021. You must be over 18 to enter. You may choose the full day course of your choice within 2021. Courses are subject to availability and cancellation in which case an alternative course will be offered. Courses cannot be exchanged for cash or vouchers.   
The Limpsfield Cookery School, run by Jacqueline Derbyshire and based in the gorgeous Old Print Works building on Limpsfield High Street (opposite Memorial Stores) launched in February last year, and despite all the ups and downs of Lockdowns, has managed to build up quite a local following for its fabulous half day and full day cookery courses – run by professional chefs.  
The school's hand-picked chefs are all top of their fields and all fantastic teachers who deliver fun and interesting lessons to all levels of cooks. Whether you're looking to learn the basics or improve your existing skills, there is a course for you!  
The current line-up of chefs include Andy Tyrrell – former head chef of River Cottage and expert bread maker; Fausto Eppinger – Argentinian born experienced head chef specialising in BBQ / Wood fired cooking and Middle Eastern Cuisine; Jaya Malani – brilliant home cooked curry chef and owner of Breech Lane Curry House; Jenny Chandler – internationally renowned chef and author who specialises in kitchen staples and vegetarian cooking; Lucie Bennett – master chocolatier, super talented pâtissier and Baileys Ambassador; Sue Wilcox – sugar craft and cake decorating; Valentina Harris – Super fun Italian chef, 40x published author and media personality and Ollie Thompson, one of Cornwall's top chefs and fish specialist, who runs the school's pop-up restaurants, Supperclubs, Fish and Meat Masterclasses. 
As well as their fantastic courses the Cookery School has also developed a range of amazing home cooked meals, cooked from fresh and popped in the freezer for you to eat at home.
(image: Kate Bamber Photographic @katebamberphotographic)