LOCAL CARE HOME HOST FREE COMMUNITY KNIT AND NATTER PROJECT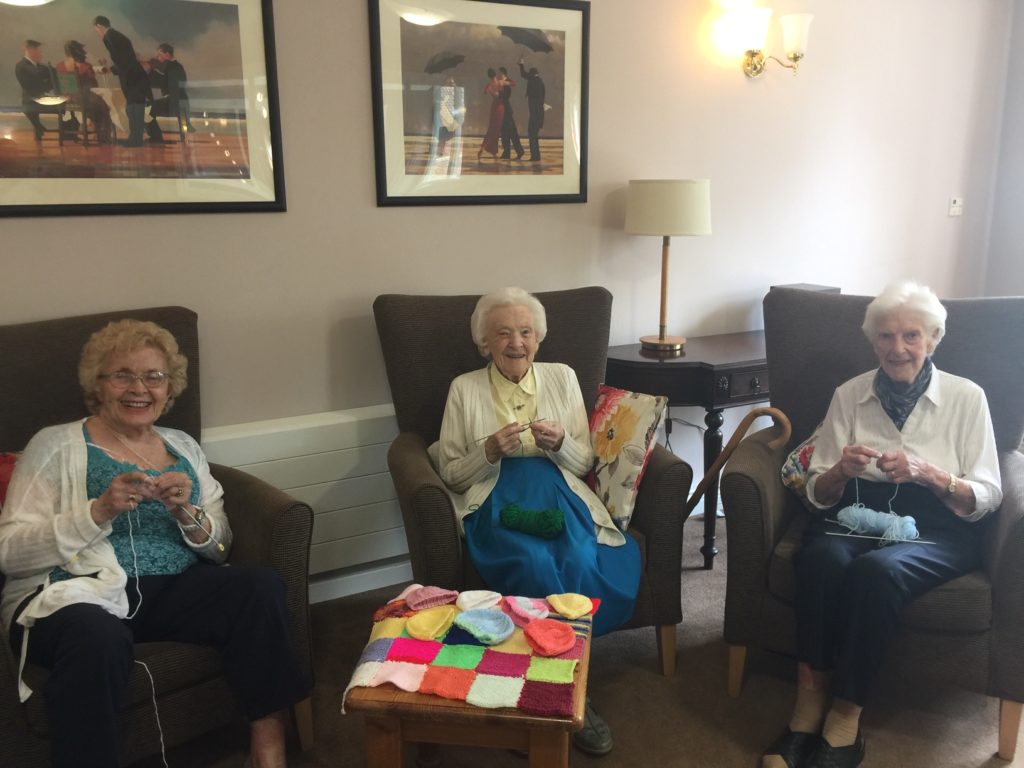 Tandridge Heights care home, in Oxted have invited people within the local community to join them for free knit and natter workshops at the home. Some of their residents also join members down at the Woodhouse Centre in Oxted too, making it a real community project.
Taking place every Monday guests will have a chance to have fun with knitting tiny baby hats for the local Neo-natal unit down at East Surrey Hospital, once they have knitted a bundle they will be taking them down to the hospital to present them and be given a chance to meet some of the babes they are knitting for. They also meet other friendly faces in the community. The hospitality team at the home served a spread of teas and cakes for all to enjoy too.
General Manager Jean Hiley said: "We started this project for our residents and also elderly people in the community who might want some time outside of the home and to make some new friends. We also wanted to make a space for those who spend their time taking care of others to have a little respite of their own, we know a cup of tea and a friendly ear can go a long way."