Reinventing Your Home – How we have changed our homes during lockdown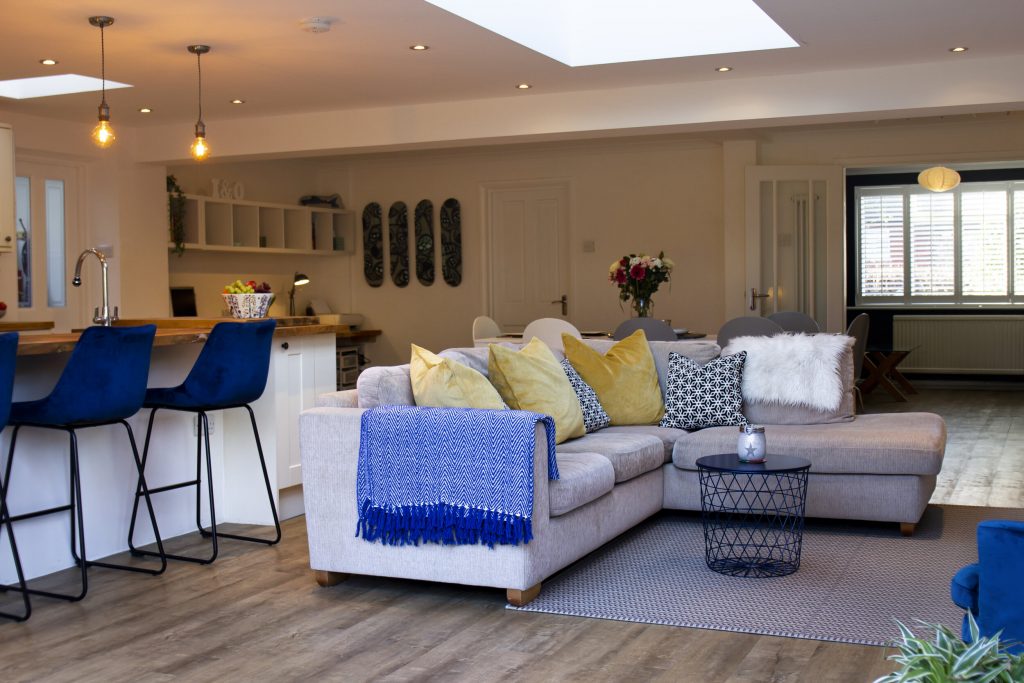 We are currently in a home revolution. The way we use our homes has evolved during the pandemic. And it's about time.
What once functioned as a living space, now doesn't meet the new demands of modern life. John Lewis' recent 'Flexible Living Report' has identified a shift from open-plan, shared living, to flexible homes that can accommodate the various needs of work, family, dinner and adult time.
Homes have become microcosms, housing makeshift schools, workplaces and gyms. People need to create an inspiring antidote to social isolation, in the very walls they live in. Clever interior design is an affordable solution to this. So where should those seeking to shift their interior focus and maximise their home potential, head to for inspiration? 
Oxted and Lingfield-based interior design studio 'Design Twenty Five,' headed up by dynamic duo Hannah Darrall and Kat Briggs, offer a personalised and thoughtful service to every client. Having both worked for many years under Martin Brudnizki, one of the leading international interior designers, they have over thirty years experience between them. 
With finely-tuned experience in both residential and commercial projects, and an architectural background, they focus on functional detail as much as aesthetics. From large-scale planning applications and extensions to single room interior design, their visionary expertise and local knowledge packs a punch. Notable projects include an impressive interior revamp of local favourite 'The Bull' in Limpsfield whilst further afield, they have worked on a diverse range of projects – from The Imperial War Museum in London to The Beekman Hotel in NYC.
Working from home is nothing new but under orders to stay at home, became somewhat of a challenge, prompting a fundamental shift in what owners view as priority features in the home.  
Open-plan kitchens have always been popular, but have no doubt presented challenges during lockdown, particularly when you need a quiet corner for a work call. Design Twenty Five offer simple changes such as clever joinery and smart, technological storage including desks with concealed sockets or phone charging areas built into the backs of cupboards.
You don't need to buy big ticket items to make a positive change. Consider an open-shelved bookcase or concertina screen to separate a room. Or commit to a corner of a room to dedicate to your 'office.' A well-constructed garden office can also offer seclusion and separation. Working with an interior designer will give you a fresh perspective to see a room's hidden potential.
It is also important to remember that your home is your home. Bathrooms are functional but should also be seen as a much-needed sanctuary. Make them appealing, with modern features and aesthetically-pleasing design to encourage you to relax.
For more ideas, tips and inspiration you can visit www.designtwentyfive.co.uk
Photography by Cliff Briggs 
Written by www.carolineparry.com