Rotary supporting Ukraine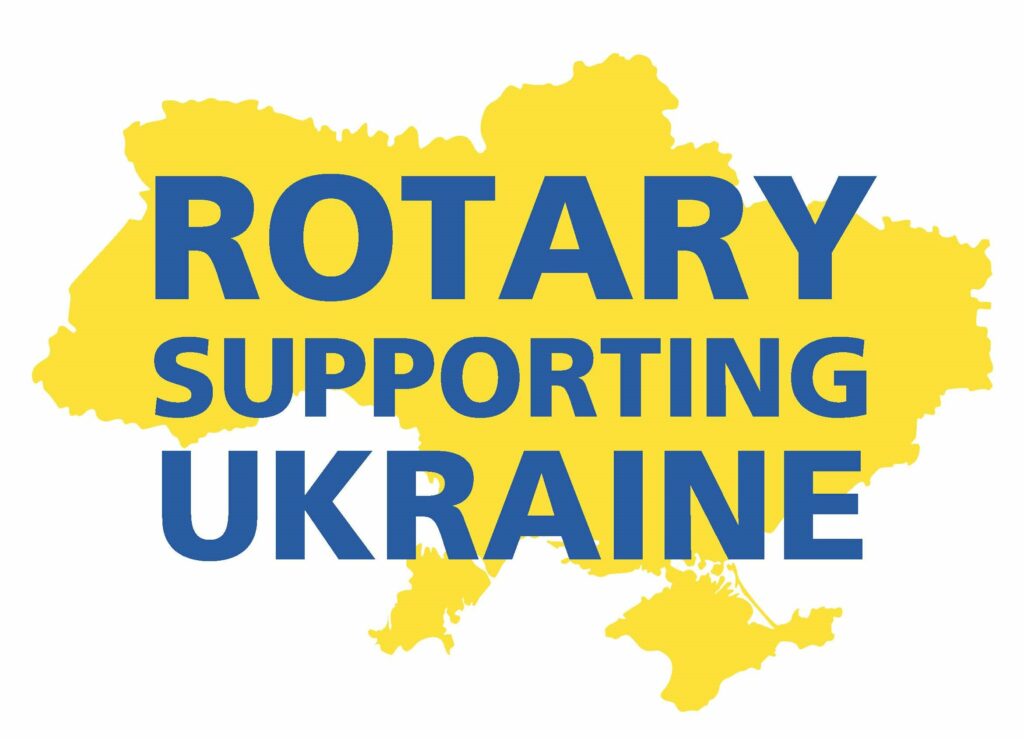 Oxted Rotary Club is part of a Global network of Clubs and Districts. There are Rotary Clubs and Districts in Ukraine and most of the neighbouring countries, which puts us in a unique position to be able to help with the refugee crisis by getting funds directly to volunteers on the ground who can assess the local needs.  Rotary takes nothing for expenses and funds go to trusted Rotary accounts.
Oxted Rotary has organised a collection at Knights Nags Hall and to date we have received around £200 in donations. This should grow as the collecting point is still open, so please look out for it and drop your donation through the slot in the top.
We have agreed to allocate a further £500 from our Charity funds which will be generously matched by one of our members.  We have already received indications of further donations plus the public can donate by texting PLEASE followed by the amount of their donation to 70085. It is anticipated that overall, we will be able to donate in excess of £2,000 initially to help with the refugee crisis, both in the neighbouring countries to Ukraine and in the UK as refugees start arriving. We will post updates on our Facebook and Twitter accounts, so please look out for those.
Furthermore, the Chair of the International Rotary Fellowship of Medical Professionals is a member of the Ukraine Taskforce and he has issued a list of urgently required specialist medical equipment. Convoys are being organised to leave the UK to travel to Poland and on to Ukraine, so if anybody has any contacts in the medical supplies field or knows anyone in the NHS who may be able to access these, please let us know.
As we know the situation is changing daily and Rotary can adapt quickly to any changing needs, so you can be sure that your donations will be most beneficial at all times.
Please contact us at ukraine@oxtedrotary.org.uk if you wish to make donations online or by direct debit.
Rotarians have always been good at responding quickly to community needs, both locally and internationally. There are no barriers to joining Rotary, so why not take this opportunity and contact us about membership of Oxted Rotary?
Neil Hills – President