Sometimes when all hope is lost, good and wonderful things can happen…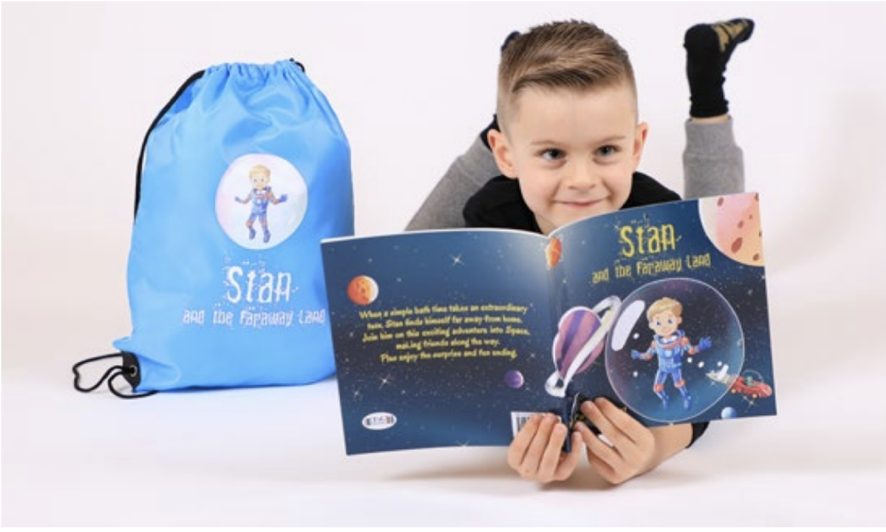 It was March 2020 and life was pretty good. As a single Mum to two children, Thea then 11 and Stanley 4, I had just been offered a new job working in HR for a well known retail brand.
Then this word started to hit the headlines…… COVID 19. What was this all about we thought? It's just like the flu no? How wrong was I? No one really had any idea of the absolute devastation this would bring to us all for many different reasons.
Within a month, I had lost my fabulous new job and was now a stay at home Mum, home schooling 2 very different children. When I say home schooling, I use this term lightly! There were days that we did not get dressed and we bumbled along like most of the country, allowing my son to squirt jelly into his mouth with a cCalpol dispenser just for a few moments of peace!
The days were long, and they all seemed to roll into one. Then one day whilst we all sat at the table trying and master fractions and phonics, I started to write. The words seemed to flow in the most beautiful and rhyming way and before I knew it, I had told a story about how I felt during this very lonely and uncertain period of time we were living in. The poem, I called "Little Girl Lost". 
Showing this to family and friends, they were taken a back at how good this was and said I should look into having this published. I started by entering this into poetry competitions, one of which was The London Poetry Society with a first prize of £6,000!
I loved how writing made me feel. Alive. It was cathartic so I carried on and the children's books were born.  7 months later, I had written 2 books. Stan and the Far Land. A fun, rhyming book about a little boy and his wish to disappear, takes him on a fun and exciting adventure into space, making friends and building memories along the way. 
Within 2 months this book had sold just under 300 copies and was number 75 in Amazon's top 100 best sellers in January. The book is now being sold in 2 retail outlets and within in an independent online book store. 
Then in February 2021, Millie and the Magic Milk was published. This cute  and colourful book is about a little girl called Millie and her adventure into an unknown fairy kingdom, where she needs to save their land.  Through building positive relationships with new friends and the power of teamwork, Millie proves that anything is possible.
I now plan to turn my passion for writing children's books into a full time career. Seeing my books and words having a positive affect on young children is so rewarding and inspiring.
Sometimes when all hope is lost, good and wonderful things can happen.
If you want to know more, please check out TsG Books at www.tsgbooks.co.uk