The Limpsfield Club Celebrates their new Clubhouse Renovation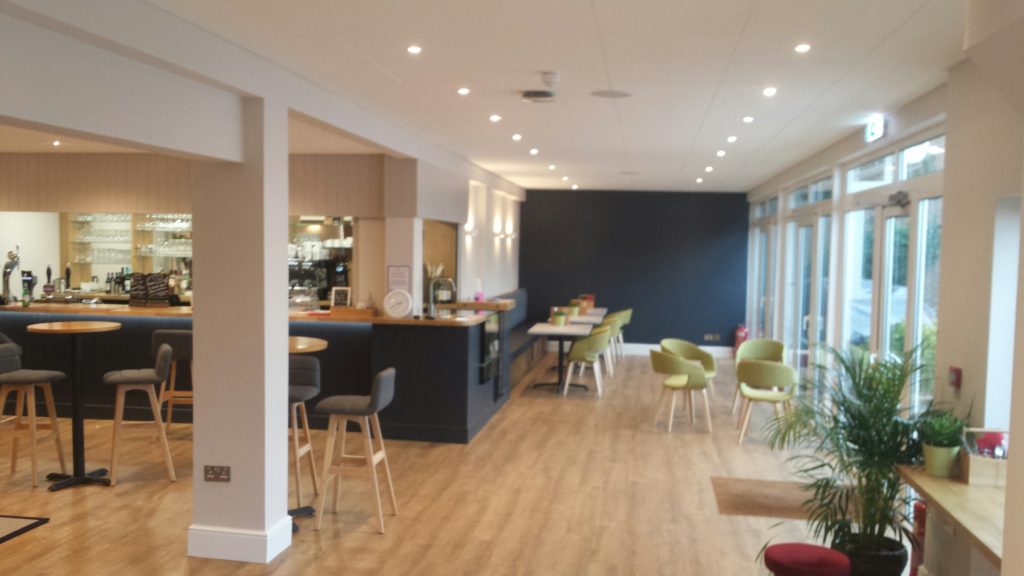 Just before Christmas the members of The Limpsfield Club came together to celebrate the opening of their new clubhouse renovation.
This £600,000 investment was made possible by both the efforts of the club's committee and more significantly by the contributions gained from a huge growth in membership over the last few years.
The club has extended its facilities to include nine new tennis clay courts, three new artificial grass courts and a fabulous gym facility offering aerobic machinery and personal training facilities all at a very reasonable cost.
The new facilities are fresh, vibrant and airy and the changing rooms have been completely renovated to provide an invigorating environment for both pre & post exercise.
The facilities are now totally children friendly creating an enclosed safe environment for children of all ages to engage freely in a wide range of sports. Parents can feel totally assured that their children can enjoy themselves and develop there life skills across a broad range of coached activities from tennis to badminton, squash & table tennis, during which time Parents can either play & exercise themselves or just choose to relax in the new bar & lounge area.
'The Limpsfield Club' is the new recent rebranding of what was the 'Limpsfield Lawn Tennis Club' and this new name is designed to attract all members of the local community to see the club as somewhere that can be at the heart of their social lives, both for themselves & their families.
The club is totally welcoming to all with 1100 adults and 650 junior members and seeks to provide a facility and environment where all ages and abilities can enjoy an ever expanding range of activities that reflect the newest trends in sport & fitness.
The Limpsfield Club extends a genuine 'Welcome to All' to come and see for themselves their wonderful new facilities.
For over a hundred years The Limpsfield Club has been proud of being the best family club for miles around. In the early days we played only tennis and, for a few years, croquet. Now, we also enjoy squash, racketball, badminton, table tennis, short tennis, short mat bowls, zumba, taekwon-do, pilates and much more. (Though no longer croquet!)