The Oxted Sessions at The Barn Theatre!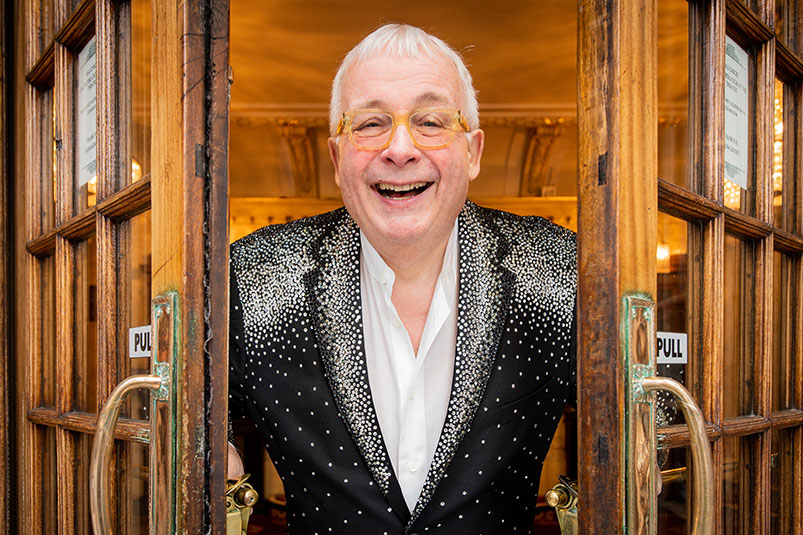 The Oxted Sessions sets up its stall at The Barn Theatre for September and October, with a special performance of a nationally touring, critically acclaimed play; and a visit by a British TV legend!
On Sunday 15th September, The Oxted Sessions, in association with The Barn Theatre, are happy to present Kick In The Head's National Touring Production of 'Old Herbaceous'. Alfred Shaughnessy's acclaimed one-man play, starring Giles Shenton, has performed to sell out audiences all over the country in the last two years, including at the Edinburgh Fringe and Royal Horticultural Society Arts Festival.
Described as 'Downton Abbey with gardening tips', Old Herbaceous is the charming, funny and poignant love story of a single minded, yet gentle man, with a passion for plants.
'[Shenton] draws us into his world making the characters so real you feel you have known them forever' (Edinburgh Fringe Review)
'A delightful tale, beautifully told… and not just for garden lovers' 
(The Reviews Hub)
'Reminiscent of going down the allotment with your grandad… a wonderful, wonderful evening' (BBC Radio Lincolnshire)
Then, on Wednesday 23rd October, The Oxted Sessions are very excited to present Biggins! Unleashed! 
Christopher Biggins has been a significant figure in the consciousness of the British public for over 40 years, having been a constant and much-loved feature of TV output during that period. 
He rose to fame as Lukewarm in the most famous of British comedy series, Porridge. From television comedy dramas such as 'Whatever Happened to the Likely Lads? 'and 'Some Mothers Do 'Ave 'Em', to the original BBC series of 'Poldark', 'Nero' and 'I, Claudius'.
The public crowned him King Of The Jungle in 'I'm A Celebrity – Get Me Out Of Here' in 2006, and he has continued to entertain on various reality shows, including 'Come Dine With Me' and 'Masterchef', as well as regularly appearing as a guest on the likes of 'This Morning' and 'Loose Women'. Furthermore, Biggins is an expert in the history of pantomime, and a stalwart of the British pantomime scene, in which his dame has become one of the highlights of pantomime season. 
In 'Biggins! Unleashed!', however, he will be appearing as himself, no holds barred! 
Biggins will be discussing his life, his career, the entertainment industry and the world as he sees it. No question is off limits, and Biggins will not be holding back! 
Tickets for both events are available via The Barn Theatre website, or by visiting https://www.ticketsource.co.uk/khw
For more information on The Oxted Sessions, a series of monthly cultural events at venues around Oxted, search @oxtedsessions on Facebook, Twitter and Instagram, or email d.damesick@gmail.com.