These boots are made for walking… when it's safe to do so!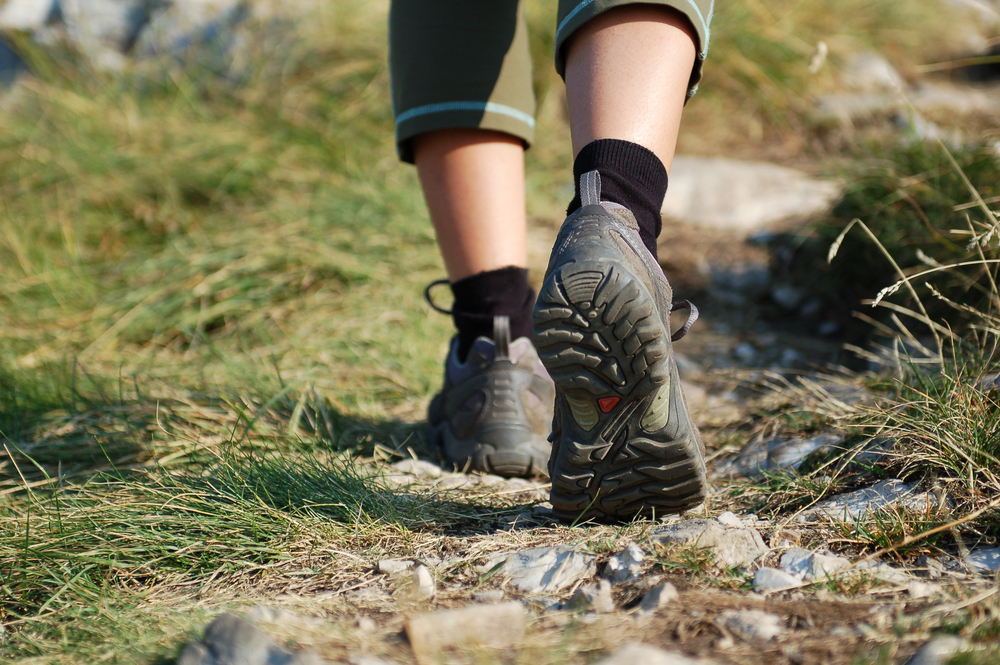 My last article was about walking and looking out for the first signs of Spring! Then, along came COVID 19 – the most serious event in our lifetime since World War II, putting life, as we knew it, on hold! 
As I write, June 30, marks 100 days since the start of Lockdown and spring has passed and we are now at the start of summer.   
East Surrey Walkers, along with most other organisations, has been inactive over the past 3 months, in line with guidance from the Government.  The priority for us all has been to protect the health of our members and help suppress the spread of the COVID 19 virus.  Now, the easing of lockdown measures allows more freedom for walkers but the advice remains the same, to limit contact with others.  Some walking groups will gradually start to walk with small groups of 6 but ESW has made the decision to await further guidance from the Government before we feel it is safe to restart our group walks, which are generally far more than 6 in number.  
It has been wonderful to see more people walking by themselves or with their families, exploring their local area, at the same time as keeping fit and trying to exhaust their young children!  Anything we can do to improve our heart-rate variability not only helps our heart health but also our emotional strength.  If you are one of the many who has discovered the delights and benefits of walking over the past few months, you might want to consider making it a permanent part of your life once 'normality' kicks back in and I would urge you to think about joining East Surrey Walkers.  
We are a friendly group that enjoys talking whilst walking in the countryside, making new friends and having pub lunches.  We also enjoy various social events throughout the year and organise holidays together, both in the UK and abroad.  Each week we offer a selection of walks for different abilities, ranging from 3 – 12 miles.  There's bound to be one that suits you, and you are welcome to walk with us on one or two occasions before you decide whether to join East Surrey Walkers.  We'd love to have your company…
By the time you read this, hopefully we will have a full programme of walks or, at least, more of an idea of when it will be safe to start walking in groups. So, please, look at our website to check what East Surrey Walkers are offering and join us for a walk near you as soon as you can.  www.eastsurreywalkers.org.uk.  
by Pamela Cunniffe – Publicity Officer