Alan Titchmarsh to appear at Oxted's Barn Theatre in support of the Orpheus Centre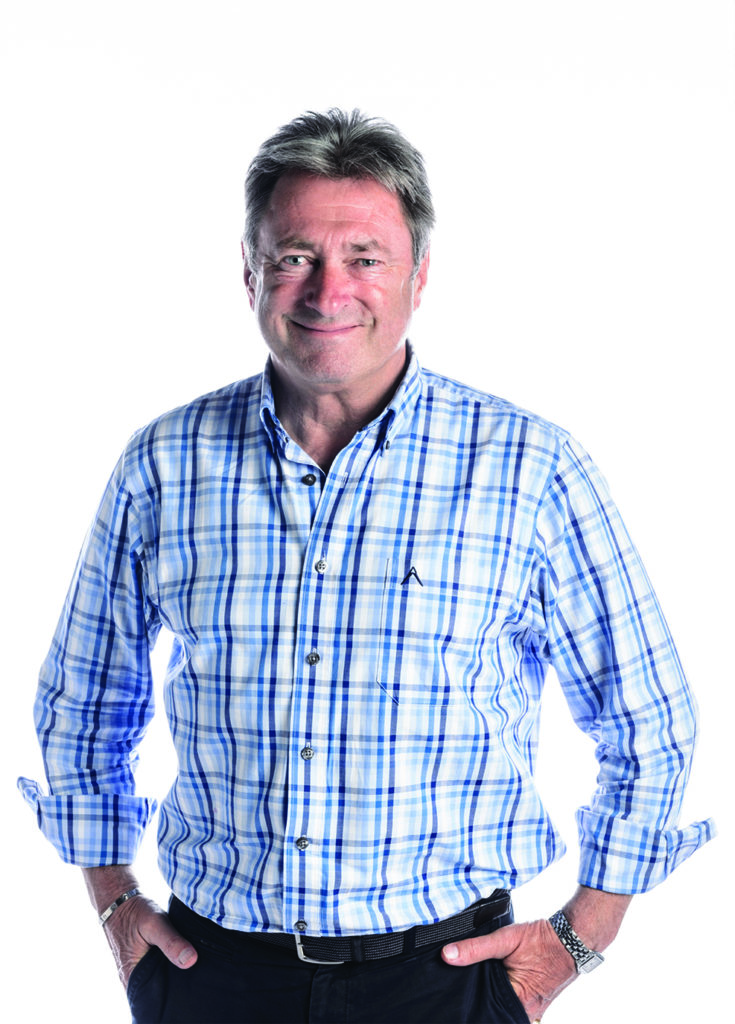 One of the UK's top gardening experts, Alan Titchmarsh, is looking for guests to join him as he steps on stage with Sir Richard Stilgoe, musician and composer, in aid of the Orpheus Centre.
Leaving his garden behind for the day, the best-selling novelist and television personality is coming to Oxted's Barn Theatre on Friday 25 October to take part in An Evening with Alan Titchmarsh.
Alan was the presenter of Gardeners' World, the hugely popular Ground Force and The Alan Titchmarsh Show. He writes regularly in BBC Gardeners' World Magazine, Country Life and the Daily Express and is a Vice President of the Royal Horticultural Society. You can see him currently in Secrets of the National Trust on Channel 5 and in the ninth series of Love Your Garden on ITV this autumn.
"I'm so delighted to be able to support this marvellous charity. More: I'll be sharing some stories, hearing the amazing Orpheus students perform and loving every second. I'll see you there, glass of wine in hand," he laughed.
Sir Richard, Founder and Trustee of the Godstone-based charity which helps young disabled adults prepare for independent living through the performing arts, said it was a perfect way for people to support the Orpheus Centre.
"We're so grateful to Alan for giving his time to what promises to be a very enjoyable evening. I really hope you can join us at this special event. It's a super way to spend time with friends and simply be entertained, all whilst supporting the transformative work that takes place at Orpheus" he added.
Hosted by Sir Richard, the evening will start with a performance by Orpheus students, followed by an on-stage interview with Alan and the opportunity for audience members to ask questions. Guests will enjoy a complimentary glass of wine with Alan after the show.
All profits from the event will go to the Orpheus Centre in Godstone. Orpheus is a registered charity (1105213) and an independent college for young disabled adults with a passion for the performing arts. 
Tickets cost £35 (premium), £30 (standard) or £25 (concessions) and are available for purchase either by calling the Barn Theatre on 01959 561811 or online at www.orpheus.org.uk/alant