Eden Valley Museum Celebrates 20 Years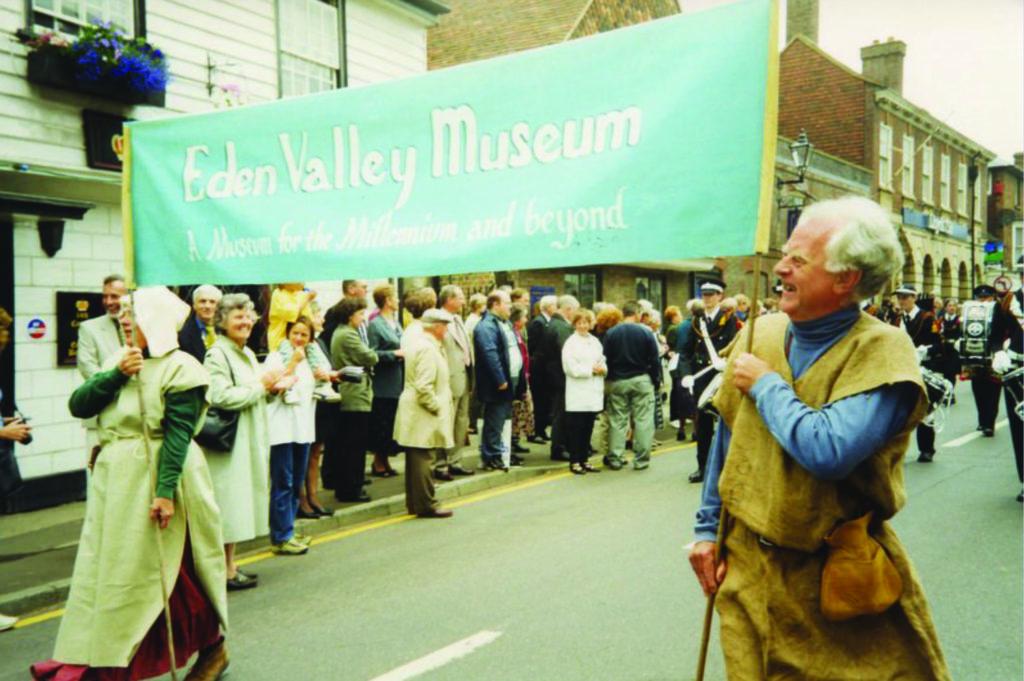 The Eden Valley Museum, which can be found in the town of Edenbridge, will be celebrating its twentieth anniversary this year and will be holding many exhibitions throughout the year. The highlight will be an exhibition running throughout the year displaying some of the many achievements of the museum since its opening. Carefully chosen artefacts will be displayed alongside fascinating stories connecting them to the area. There will also be a behind the scenes look at the work undertaken by the volunteers who work tirelessly to support the Museum.
From February 5th until May 3rd the Eden Valley Museum in Edenbridge will be home to a guest exhibition about the Edenbridge Foundling Hospital. The Foundling Hospital existed in the 18th century as a place where children, often very young or new-born, were left by their parents. Parents would often leave a token by which to identify their child should they, the parents, wish to reclaim them. It was often very sad and desperate situations which would force parents to abandon their children, including many illegitimate babies. 
Many died just a few days after admittance others stayed in the home for many years before their parents returned to reclaim them. Many, sadly, were never reunited with their families.
Church House, the building that is home to the museum, is itself of great historical interest. A timber framed house dating from 1380, it was originally an open hall house and is a well-preserved example of Kentish Vernacular Architecture. It can be found in the High Street of the historic town and was left to the parish church for use by the community in 1921. Throughout the year the museum will share memories about the history of the house from people who knew the building prior to its transformation into a museum.
Many artefacts can be seen at the museum including a sewing box that was featured in a BBC documentary. The box was made by a German prisoner of war during WWII for a Land Girl who found herself working alongside prisoners at a prisoner of war camp at 'Stonewall Home Farm' in Chiddingstone Hoath. 
Other exhibits include Duke's World Cup cricket ball from 1999, an army clasp knife from 1940 and the trophy presented to the racing driver John Surtees at the World Championship Grand Prix in 1964. The museum also has 3,000 historical photographs, paintings and drawings in its collection. Most of which date from the first half of the twentieth century or earlier. 
As part of their twentieth anniversary celebrations the Eden Valley Museum is holding a photographic competition which will be judged at the 20th birthday coffee morning on Saturday 27th June. Details of the competition can be found on the museum website
If you are interested in entering the above competition or going along to visit any of the exhibitions you can check their website www.evmt.org.uk for opening times and exact location or email curator@evmt.org.uk
(Image from www.evmt.org.uk)