Limpsfield Neighbourhood Plan adopted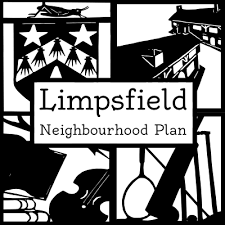 The Planning Policy Committee on 25 June approved the Limpsfield Neighbourhood Plan, which forms part of the Council's wider development plan and will be used in the assessment of planning applications for the Limpsfield area.
The plan has been drawn up by local residents and Limpsfield Parish Council. It sets out what Limpsfield could look like in the future, reflecting what the local community would like to see in their area.
The plan will influence the way the parish develops over the coming years and sets out ways to:
• Protect local green spaces and the Green Belt.
• Improve broadband access and speeds in the more remote parts of the parish.
• Ensure the Oxted Health Centre continues to serve the community and expands as necessary.
• Protect the heritage and character of Limpsfield Parish.
• Improve the options for walking, cycling and travelling by bus.
• Support local businesses.
Following public consultation and examination by an independent examiner, the plan secured public support through a referendum held alongside local elections on 2 May 2019. Adoption by the Council's Planning Policy Committee represented the final stage in the process for the neighbourhood plan.
For more information visit www.tandridge.gov.uk/webcast