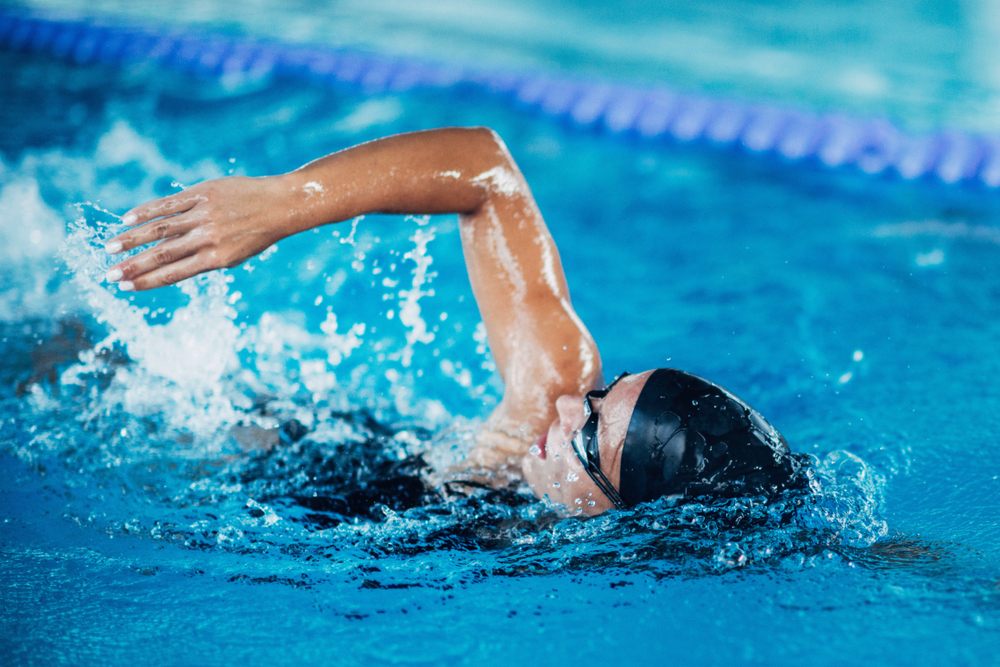 From Friday 27th to Sunday 29th March, across the UK, the nation will be taking part in an annual Swimathon. The event is in aid of Marie Curie and Cancer Research UK. Participants will be called upon to don their swimsuits, get in the pool and raise as much money as possible for these two great causes. Thousands of swimmers will be expected to take part at hundreds of venues across the country and Oxted's Tandridge Leisure Centre is one of the venues taking part.
Swimmers have the option to enter different distance events including 400 metres, 1.5k, 2.5k and 5k. This year will see a new triple 5k which can be entered by individuals, families, friends or work colleagues. You can make up a team to enter either the 1.5 or the 5k team challenge. When you enter you will not be alone as the Swimathon team will be there to support you all the way. From the moment you sign up you will receive communication to help and guide you in the lead up to the event weekend. With expert training plans available to ensure you are fully prepared for your chosen challenge.
Swimathon began in 1986 after the success of the London Marathon. Pool managers across the City hoped to encourage people to take up swimming, use their local swimming pools and take up regular exercise. In 1988 Swimathon took the event nationwide and it has continued from there. In 2017 a reception was held at the House of Lords to celebrate the event's thirtieth year. Recognised figures from the world of swimming attended the event to acknowledge its extraordinary achievements. Swimathon is proud to be the largest charity swimming event, and for most of its 34-year history it has been sponsored by BT and in later years Butlins. In 2001 'The Swimathon Foundation' was formed, and it has continued to grow stronger each year. An important factor in its success is the involvement of many UK major charities, including Macmillan Cancer Support, NSPCC, Marie Curie, The British Heart Foundation, The Prince's Trust and Sport Relief who have helped, over the years, to raise more than £50 million.
There are so many reasons why swimming is a great way to stay fit. It works your whole body, toning your muscles while building strength and endurance. It's great for your heart and lungs and reduces blood pressure without putting your body under any stress. It's a great form of exercise for those with conditions which might otherwise find high impact exercise difficult. It's an efficient way to burn calories, boost your mood, reduce stress and help you sleep. All round, swimming is believed to be one of the best forms of exercise, for health and well-being. 
If you would like to find out more about the Swimathon event or take part in the event at Tandridge Leisure Pool go to either website www.freedom-leisure.co.uk or www.swimathon.org 
You can also check out the TLP website to find out more about taking up swimming as a regular form of exercise, swimming lessons or regular classes such as aqua aerobics.