THE BULL LIMPSFIELD ISSUES NEW OPPORTUNITY TO INVEST IN YOUR LOCAL PUB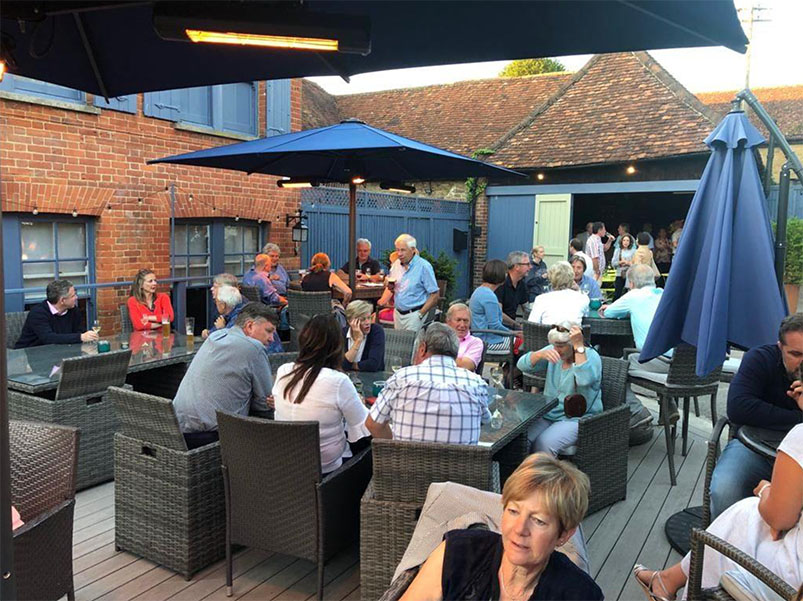 For those who have already invested, and also for those who wished they had invested first time around, but missed out, The Bull Inn Limpsfield is offering the opportunity to top-up your existing investment or become one of The Bull's merry band of investors!
Enterprising Limpsfield Ltd, the private company that owns The Bull Inn Limpsfield, already consists of over 200 investors and is now offering a new investment opportunity in order to raise a small amount of additional capital for works (up to £188,450) to remain a primarily equity business, with minimal debt.
"This is a great way to get involved in your local community and to help cement the future of our fabulous historic pub and indeed the village itself," said Adrienne Gray, co-founder of Enterprising Limpsfield Ltd. "The Bull is very much at the heart of Limpsfield and going from strength to strength as we consolidate our offer, providing a variety of locally-sourced food and drink, a great venue for different types of events and a range of community-based activities in collaboration with local enterprises and associations."
Investors in this EIS business will benefit from the EIS tax relief at 30% for every pound invested. This additional equity raise will allow a number of new individuals to invest, as well as allowing existing investors to top-up and take advantage of more EIS relief, on a first come, first served basis.
Additionally, investors are entitled to a 10% discount on both food and drink when booked in on Tuesdays and Wednesdays (some conditions apply), and advance notice of all events and activities planned at The Bull Inn.
With increased turnover, covers and investment, The Bull's management expects improved revenue year on year, which will be reflected in future business valuations, based on net turnover.
All investment enquiries about this opportunity should be directed to Carolyn Robertson at Growthdeck: Carolyn.robertson@growthdeck.com
EIS specialists Growthdeck (regulated by the FCA) will manage the investment process and share distribution, with this investment primarily aimed at the local community. To comply with FCA regulations as a direct investment, participation is based on eligibility through self- certification, or via an approved and regulated advisor. In addition to the information provided on this site, interested parties may wish to seek investment advice via an IFA.